Who is Freight Forwader ? and What is our status in sector?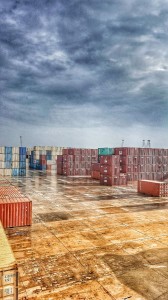 Freight Forwader gives sea, air, road, rail, river & lake, pipe line, combined transportation,intermodal transportation, distribution, storage, custom brokerage, insurance and many other value added services by using their vendors and network agencies. Freight Forwarder is organizer and supplies turn key logistics services.
Freight Forwarder acts on behalf of shippers(exporters, importers or their representatives) organize logistics services and delivers the cargo to final destination with optimal, safe transportation modes.
Freight Forwarders are represented by FIATA all over the World and UTIKAD assosication is the member of FIATA in Turkey. UTIKAD is regulating business ethics, profession creterias, business processes, transportation documents and education programmes.
Armada Shipping, Logistics Services and Trading Limited Company is Freight Forwader in Istanbul, Turkey and a member of UTIKAD and FIATA since 2002 and active member in Sea Working Group in order to regulate new rules, complains etc.